KIMS Hospitals Doubles its Capacity at Kondapur facility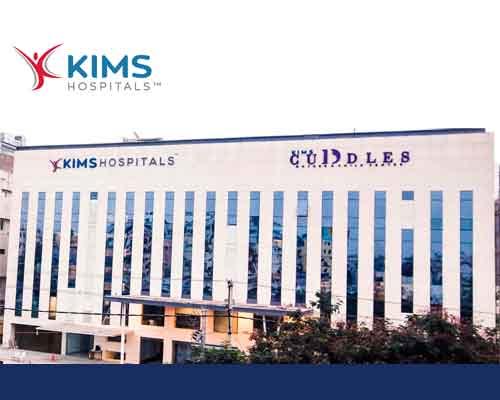 Hyderabad: KIMS hospitals, a leading healthcare provider in South India, has doubled its capacity to 200 beds at Kondapur, the fast growing IT corridor of Hyderabad. The hospital has invested around 100 crore till now for the existing set up and the new expansion. With the addition of new beds to the Kondapur facility, the total capacity of KIMS hospitals in Telangana and Andhra Pradesh has increased to 2100 beds.
With the addition of new beds, KIMS hospitals facility at Kondapur is now well equipped to provide top quality services including Cardiology, Orthopaedics, Gastroenterology, Nephrology, Oncology, Anaesthesiology, Accident & Emergency Care, Endocrinology & Diabetology and Neurological Sciences. The facility also offers diagnostic services besides wellness clinic.
Speaking about the expansion, Dr Abhinay Bollineni, Vice-President, Strategy, KIMS hospitals said, "Madhapur-Kondapur-Gachibowli-Miyapur form the fastest growing region of Hyderabad. With the influx of large population, demand of quality healthcare has risen sharply. And KIMS hospitals truly understands the need and potential in this corridor. Our initial effort to build a 100-bed facility has received overwhelmingly response, and soon there was a need to expand."
In addition to the existing facilities in Telangana and Andhra Pradesh, KIMS hospitals is spreading its footprint across the country by establishing hospitals in Guwahati Bhubaneshwar and Indore