Kochi: MD Dermatologist found dead in hotel room during conference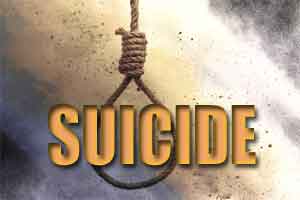 Kochi: In a shocking case, an MD Dermatologist from All India Institute of Medical Sciences (AIIMS), Delhi allegedly committed suicide in her hotel room where she was residing while attending the national yearly conference on Dermatology.
Ths doctor has been identified as Dr Mamta Rai, 26-year-old from Jamshedpur Jharkhand. She was working as a resident doctor in AIIMS Dermatology department, after completing her MD in December 2017.
TOI reports that police has recovered a suicide note from the spot which is believed to be in her handwriting only. "I am a patient of depression. I am fed up with fighting it. I am quitting. No one is responsible for this. Sorry Pappa" read the suicide note
The hotel staff and others came to know about the incident when a fellow colleague went into her room and found her hanging from the ceiling fan. A cleaning staff of the hotel came to her help when she raised an alarm and they together untied the knot and brought her down. The doctor who was at the spot checked her pulse and finding it to be feeble, rushed her to a private hospital in the city where she was declared brought dead
While speaking with TOI, Joseph Sajan, Sub-Inspector central police said, "Preliminary investigations suggest that the woman committed suicide. We have found pills for depression from the room as well. Also, she specifies her trouble in the note as well. We are probing the case and an autopsy report is awaited to rule out any other suspects."
The police registered the case under an FIR of unnatural death and is probing the case.