Kochi Nursing Scam- What, how and what now?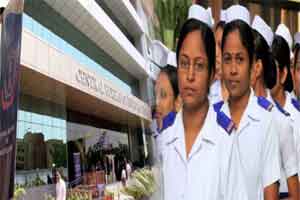 Understand the details of the nursing scam here....



What: Al Zarafa Travels, in Kochi recruited nurses for Kuwait Ministry Health by taking excess service charges from them. According to the CBI, Al Zarafa Travels, owned by Uthup Varghese of Kottayam, had recruited 435 nurses to Kuwait collecting at least Rs 19.5 lakh from each applicant when the agency was supposed to collect a service charge of Rs 19,500.

The agency was awarded a deal to recruit 1,200 nurses to Kuwait. After illegally collecting such a huge amount from the applicants, the agency forced them to give in writing that the collected amount was only the mandatory service charge of Rs 19,500.

CBI had raided the offices and residences of the PoE and Al Zafara Travels owner Uthupu Varghese. Earlier, the Income Tax Department has found that the recruitment racket had pocketed Rs 110 crore from the job aspirants. The amount was collected without giving any receipts to the applicants, who paid the money.

How: One of the applicants had furnished a complaint with PoE about the illegal practice of collecting huge amount by the recruitment agency. The applicant who was selected and paid the fee had decided not to go to Kuwait. However, the recruitment agency allegedly refused to refund the money.

The nurse then approached the Protector of Emigrants (PoE). The PoE, who works under the Ministry of Overseas Indian Affairs, is responsible for granting emigration clearance to intending emigrants as per the procedure prescribed under the Emigration Act, 1983.

The PoE is required to protect and aid with his advice all intending emigrants, as well as inquire into the treatment received by emigrants during their journey.

The PoE forwarded the complaint to the agency, which, in turn, allegedly threatened the complainant and forced her to withdraw her complaint. The case was registered against the PoE and the travel agency as per section 13(1) (d) of the Prevention of Corruption Act, sections 120(b) and 420 of IPC and section 25 of the Emigration Act.

 What now: L Adolfus, the protector of emigrants (PoE) in Kochi has been arrested and named as first accused in the case. The Kochi unit of the CBI registered an FIR against PoE Adolfus Lawrence and recruiting agency Al Zarafa Travels, which is arraigned as the second accused in the case.