Kolkata: 42-year old Cardiologist stripped, blackmailed, looted of Rs 15 lakh; 2 held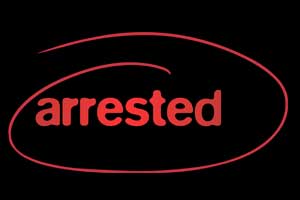 Kolkata: A 42-year-old cardiologist fell prey to a group of blackmailers, who trapped the doctor via dummy patient and stripped him, clicked his pictures and later used the photographs to extract Rs 10 lakh cash and jewellery worth Rs 5 lakh from the medical practitioner.
The case relates to a cardiologist settled in Kolkata for the last 22 years, who fell in for trouble after he received a call on December 6 at around 3:41 pm. The call was made by a woman who introduced herself as Sona Acharya, seeking immediate treatment claiming that she was suffering from acute chest pain. The woman insisted the doctor to reach out to her help at Panchanantala, Dum Dum and even promised to pay his fees of Rs 4500.
Accordingly, the doctor visited her place where he went through a few prescriptions furnished by the woman. However, the medical practitioner soon sensed the fishy business after going through the prescriptions. He was suspicious and realised that the woman was faking ailment.
Also Read: Hyderabad: Senior Cardiologist duped of Rs 1.4 crore
In due course, the woman suddenly seized him in her arms. At this moment, three men identified as Siddhartha Acharya (35), Abhishek Chatterjee alias Avijit Pal (40) and Niladri Chatterjee alias Somnath Das (37) barged into the room and claimed to be police officers. The cardiologist was forced to undress and his obscene pictures were clicked. Thereafter, the doctor was blackmailed stating that his pictures would soon circulate on social media if he denied paying the demanded amount.
The helpless doctor accompanied the men to his house where they grabbed Rs 5,15,000 and his wife's jewellery worth Rs 5 lakh (by threatening him about the pictures clicked) and passed it to their counterparts and absconded from the spot.
Soon after, the doctor approached the police and filed an FIR. Two suspects were arrested by the southeast division police while the third suspect is on the run. The police are further investigating the matter.
"A sub-inspector's khaki uniform was seized from Niladri's home during a raid, but he managed to flee," Prasad told TOI.