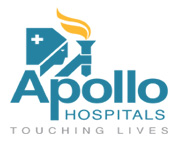 Kolkata: West Bengal is going to see a lot of  Apollo group investments in the form of a  Rs 400 crores medical college, a Rs 50 crore gastro science and liver institute, and a second super speciality hospital.The overall expenditure involved being Rs 650 crores.
Rupali Basu President and CEO, Eastern Region, Apollo Hospitals said, the 120 bed gastro-science and liver institute would be the first investment to take form in the coming six months.  The cost of the infrastructure will be borne through bank loans and part funding through internal accruals. The institute is to be housed on the 10 acre  already existing hospital campus.
Ms. Basu speaking to Hindu Business line also revealed that  Apollo group's intention  of setting up a super specialty hospital in the city; second of Apollo efforts in the south western part of the  city. This second healthcare facility costing an estimated 200 crores will have a bed strength of 200.
"We would like to tap investment funds, PEs and VCs for setting up the second campus here in the city. Once the land is acquired, the hospital will come up in 18 months," she added.
The foundation stone of the medical college to be set up on a 14 acre plot at Batanagar at the southern end of the city has already been laid by the state Chief Minister, Ms. Mamta Banerjee
0 comment(s) on Kolkata: Apollo hospitals to spend Rs 650 cr on new medical college, super speciality facility and institute