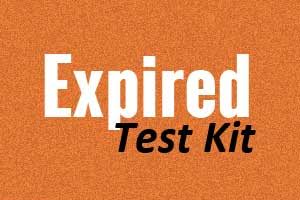 KOLKATA: Alleging medical negligence, a family of patient recently filed a complaint at the Anandapur police station against Fortis hospital for using expired kit for an H1N1 test on a 64 year old patient suffering from respiratory distress. The police has registered the said FIR.
The case relates to patient who was admitted to Fortis Hospital at Anandapur on June 28 with complaints of respiratory distress and required oxygen support.
The patient's family was informed that the patient needed to undergo H1N1 test, for which they had already collected his swab using a kit. Since Fortis did not have a facility for the said test, the patient's daughter was asked to get the test done from Peerless Hospital . She deposited Rs 6,600 for the test at Peerless.
However, when she went to the collect the test reports, the technicians informed her that the test could not be performed as the kit was expired. Narrating the incident, she told TOI, "When I went to the biochemist laboratory at Peerless to collect the report, the technicians told me the test could not be done since the kit was invalid. It had, in fact, expired in June 2016. I rushed back to Fortis immediately with the kit and demanded an explanation," said Shreya Banerjee, the patient's daughter.
"We have lost faith on this hospital. What they have done is extremely risky and unethical. Had the Peerless lab not pointed it out, we wouldn't even have known," said Shreya. The family soon filed a complaint with the local police station.
Fortis' Response
The hospital quickly issued a statement responding to the allegations reports TOI. It stated that an investigation will be carried out into the incident and the patient "is being treated as per protocol".
"We take our obligation to the patients very seriously and adhere to our rigorous processes and check lists to obviate any remote chance of human error. We have an expert committee investigating the incident, the hospital further said.
0 comment(s) on Kolkata: FIR against Fortis hospital for Using Expired Test Kit