Kolkata gets it own telemedicine clinics launched by Euor Tech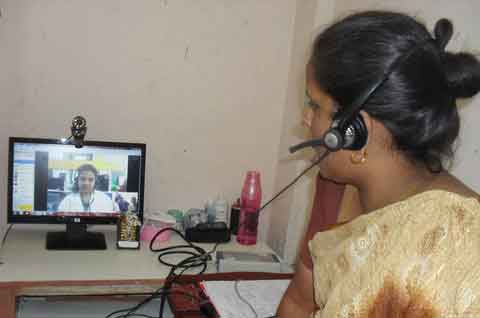 Euor Tech plans to launch over 1000 such clinics spread across the city to ease the service of daily consultation healthcare by providing a tele-link to its facilities

Euor Tech has set ambitious target to achieve its plans to provide daily consultation for primary healthcare through telemedicine. As part of its objective, Euor Tech will launch over 1000 such clinics in the Eastern regions, including the North-East.

As a part of the plan 50 clinics will be launched initially, with 475 clinics being subsequently launched in a span of next three years. The rest of the clinics will come in the second phase, with the whole project likely to be completed by 2022-23.

"We have been testing our pilot over one year at Contai, East Midnapur for tele-clinics and now the model has stabilised. We are now in a position to expand rapidly. We have a plan to have our own 1,087 clinics in phases across the country," Euor CEO Sudip Mukherjee told PTI.

As reported by PTI,

The company also acts as an aggregator in heath services and had recently launched a mobile application to deliver all health related services through smartphones.

Asked about funding, Mukherjee said the company requires Rs 10 crore to roll out the physical clinics.

Our business model gives unique and numerous value additions to urban as well as rural India's healthcare segment.

"We are looking at equity dilution at this stage - not more than 10 to 15 per cent as we have already been valued at Rs 60 crore," he said.

Discussions are on with SAIF Partners and a few other venture funds to raise money required to scale up operations, he added.

Telemedicine is the use of telecommunication and information technologies in order to provide clinical health care at a distance. It helps eliminate distance barriers and can improve access to medical services that would often not be consistently available in distant rural communities.