Kolkata: Lack of coordinating agency in Bengal hindering cadaver transplants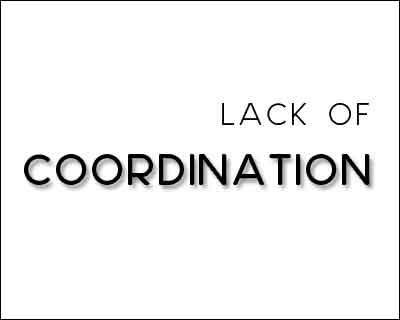 Absence of a coordinating government agency in West Bengal has hindered cadaver organ transplantation, with the latest transplant witnessed in the state after a gap of four years, say experts.
In June, a 70-year-old brain dead woman here bequeathed a new lease of life to four persons, with her kidneys and cornea successfully transplanted in the city's first multi-organ cadaver donation operation.
However, the family of the woman had to pursue health department officials and wait for four days to honour her last wish of donating her organs.
"Prior to the transplant in 2016, the last cadaveric transplantation was in 2012. This gap is the biggest factor. The demand is there. A coordination is needed at the level of the administration. A proper office and designated officials should be put in place for a concerted process," Braja Roy, General Secretary of NGO Ganadarpan which coordinates organ donation, told IANS.
The two kidneys, two cornea and the liver were harvested from the body of Sovana Sarkar -- declared brain dead by the state government's brain dead declaration committee -- in deference to her wish to donate her organs posthumously.
However, Sarkar's wish that all her organs be donated after her death remained unfulfilled, due to the long legal process involved in zeroing in on recipients.
"Whenever a potential donor is admitted to the hospital, the nodal agencies should be in the know about it. There is a medically feasible period during which the procedure can be carried out and patient's families need to be convinced and without any coordination, the window of opportunity is lost," Roy said.
The number of bodies donated shot up after former Chief Minister Jyoti Basu pledged his body in 2003.
According to critical care expert Saurabh Kole -- who played a pioneering role in performing the region's first cadaver transplantation in 2012, persuading the family of brain dead Bimal Karmakar to donate his kidneys -- more awareness is needed.
"There is infrastructure but people have to be much more aware about the concept. Taboos and social misbeliefs do also stand in the way. They must be encouraged to pledge organs, or in cases like Sarkar's family have to be proactive," Kole told IANS.
Statistics say each year India needs roughly 175,000 kidney transplants, whereas hardly 5,000-7,500 living donor renal transplants are done.
Cadaveric transplant is the only solution where a brain stem-dead patient can save the life of two renal failure patients, one heart and liver failure patient each and can give vision to two blind people, say experts.
The Transplantation of Human Organ Act, 1994, governs the donation of organs and transplantation in India, and states like Tamil Nadu, Andhra Pradesh and Karnataka have defined it with protocols and routinely perform such transplants.
In Bengal, cadaver organ transplantation is done only if a patient has signed a donation pledge or a family has given its consent. Bengal initiated the cadaver transplantation programme in 2007, a year before Tamil Nadu, but the number of such transplants have not exceeded four.
The state government is working towards a formal programme to augment cadaver transplants and is considering introducing a policy under which doctors must certify patients as "brain dead" before their organs can be donated.
Given the constantly rising demand for kidneys in the black market and illegal transplantations, a nodal agency coordinating with various hospitals under defined guidelines is the need of the hour, experts contend.
"To successfully carry out such a programme, a database on potential recipients should be maintained, proper infrastructure in districts for harvesting organs, green corridors for quick transportation and an organised way of functioning with all stakeholders must be set up," added Kole.