Labour Ministry to set up 100-bed ESIC hospital in Tamil Nadu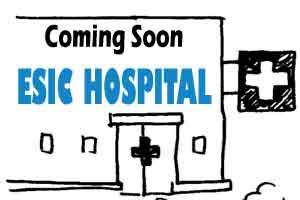 Labour Minister Bandaru Dattatreya said a 100-bed hospital under the Employee State Insurance Corporation will be set up and 7 dispensaries into will be converted into hospitals in Tamil Nadu.

Besides, the Centre has already handed over the Rs 650 crore ESIC Hospital & Medical College Building in Coimbatore to the state, the Labour Ministry said.

It was inaugurated by Prime Minister Narendra Modi earlier this month.

"Dattatreya also announced setting up of a 100 bed ESIC Hospital in Sriperumbudur and upgradation of seven ESIC dispensaries at Dindigul, Ranipet, Ambur, Tambaram, Kovilpatti, Rajapalayam, Virudhanagar into 30 bedded ESIC hospitals," the ministry added.

The ministry quoted Dattatreya saying that in Tamil Nadu the retirement fund body EPFO is settling 93 per cent claims within 20 days as well as 2.23 crore annual accounts have been updated on April 2015.

He also lauded the efforts in issue of Universal Account Number (UAN) numbering 70 Lakhs and redressal of 98.7 per cent grievances by the state.

Dattatreya also highlighted the fund provided by the Centre to Tamil Nadu under various schemes, which includes Rs 37,000 crore for National Highways Development, Rs 13,000 crore in pipeline for converting Kulachal Small Port into a major Port and Rs 1,940 crore for the flood affected areas.

On queries regarding retrenchment of workers due to closure and liquidation of companies, the minister said the central government's paramount interest is to protect the rights of workers and the recent reform agenda.

He also said that the Child Labour Act is being amended to protect the child's right to education by bringing a blanket ban on employment of children upto the age 14 years, and in hazardous industry up to the age of 18 years, with stringent penal provisions for violations.