Late Dr Deben Dutta Brutal Assault: Police arrests 26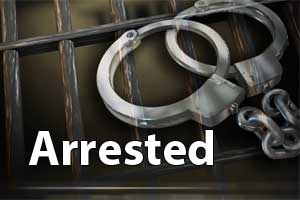 Assam: The police have nabbed 26 persons in connection with the brutal assault of 73-year-old Dr Deben Dutta to death by a mob of 250 people following the death of a patient.
Medical Dialogues had recently reported about the horrific incident where the elderly doctor of a tea estate in Assam's Jorhat district succumbed to his injuries allegedly inflicted by garden workers following the death of one of their colleagues who was undergoing treatment at a hospital in the plantation.
Korati said tea garden workers had gheraoed the hospital and Dr Dutta had to be rescued by the police.
He was shifted to Jorhat Medical College and Hospital, where he died while undergoing treatment.
Read Also: 73 Year old Elderly doctor Dr Deben Dutta assaulted to death in Assam tea garden following worker death
The incident had triggered major uproar from the medical fraternity. The Indian Medical Association (IMA) had called for a shutdown.
Doctors at the Jorhat Medical College Hospital (JMCH), Civil Hospital, family referral units and primary health centres abstained from work on Monday, the officials said.
The medicos also stayed away from duties in private hospitals and did not attend consultation chambers, they said.
The agitating doctors submitted a memorandum to the deputy commissioners across the state, demanding a law to ensure security of the doctors.
A statement issued by the IMA heaquarters in New Delhi said it strongly condemns the killing of Dutta.
IMA demands immediate arrest and diligent prosecution of everyone involved in the crime, and appropriate compensation to the family, it added.
In Jorhat town, doctors, pharmacists and para-medical personnel held a dharna in front of the deputy commissioner's office, demanding justice for 73-year-old doctor.
Meanwhile, juniors doctors of Assam Medical College in Dibrugarh carried out a candle march to protest.
"Today we have gathered here to protest against the incident in Jorhat where a 73-year-old senior colleague of ours was beaten to death by tea garden workers. We do save lives but how can we be expected do so when our lives are under threat," Dr Dipul Nath, one of the doctors said.