Liquor ban in Bihar hits TB diagnosis, as labs stand without Ethyl Alcohol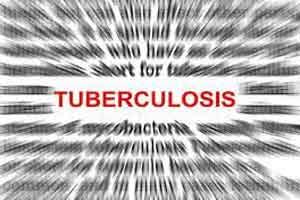 Patna: The ban on liquor in Bihar may have had some positives but it has taken a toll on the diagnosis of tuberculosis in the state.
Conducting tests for diagnosing tuberculosis has become an uphill task in Bihar since the ban on liquor was imposed in the state last year, said a senior health department official.
This has prompted the Union health ministry to write to the state health department seeking special exemption for procuring and using alcohol and spirit for uninterrupted diagnostic services.
There is a scarcity of ethyl alcohol which is used to conduct such tests in the laboratories, including those in government facilities, according to Dr Jagdish Prasad, Director General of Health Services, Ministry of Health.
In his letter to the Principal Secretary, Department of Health in Bihar, Prasad said prompt diagnosis and appropriate treatment is essential for a successful tuberculosis control programme and its diagnosis at peripheral levels continues to be performed primarily by smear microscopy.
The reagents required for smear microscopy (both Ziehl Neelsen and Fluorescent staining) include absolute alcohol. Spirit is also needed for lamps used for making smears. Cleaning of plungers of the CBNAAT, as part of monthly maintenance also requires alcohol, he said in the letter.
Freshly prepared 70 per cent alcohol is also required at all levels for surface disinfection.
"With the alcohol ban imposed in Bihar, the laboratories are facing difficulty in procuring alcohol and this has affected the diagnosis of tuberculosis in the state," Prasad said in the letter, dated June 29.
"In view of the above and in public interest, special exemption for procuring and using alcohol and spirit for uninterrupted diagnostic services under the Revised National Tuberculosis Control Programme (RNTCP) is required," he said.
The state had last year recorded 64,158 cases of tuberculosis in government hospitals, which is 33 per cent of the total cases there.
There are 736 microscopic labs besides 38 special labs for detecting TB.
"Bihar government should abolish ban on the use of alcohol and spirit specially in laboratories and hospital setups. Alcohol and spirit are used for preparation of reagents for microscopy. This is essential for microscopy test.
"We urge the government of Bihar to sweep away the ban over alcohol in hospital and laboratory," he told PTI.
Bihar was on April 5, 2016 declared a dry state with the Nitish Kumar government imposing a total ban on the sale and consumption of alcohol including India Made Foreign Liquor (IMFL).
On several occasions, the chief minister highlighted that the prohibition has had positive impact in the state, with road accidents going down and people saving more money.