Lone doctor in PHC for last six months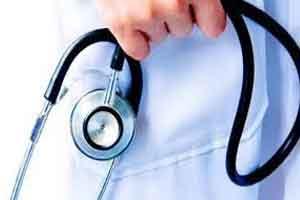 Ambassa: A doctor has been single handedly performing all the duties for the last six months in the remote Raisyabari Primary Health Centre(PHC) in the bordering Longthoraivalley subdivision in the northern Tripura district of Dhalai.
The PHC with the facility of just 10 beds provides health services to the adjoining five remote village panchayats.
Six months ago there were two doctors, but one of them resigned, leaving the PHC with only one doctor.
As the PHC has continuous flow of patients, shortage of doctors is seriously hampering health care service in the five villages it serves, local sources said.
Further, the doctor serving the PHC is overburdened with work and is left with no time to rest, which is an also a matter of worry, as treating patients is a critical work, sources added.
The local people in the area have demanded the immediate appointment of at least one more doctor in Raisyabari PHC, as the flow of patients has increased due to seasonal ailments and the number is expected to multiply in the coming days.