Lucknow: KGMU proposes a skin bank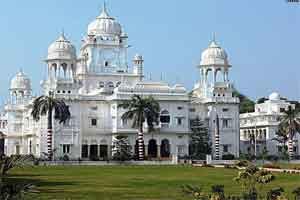 Uttar Pradesh: One of the premier institutes of the state, the King George's Medical University has plans to start its own skin bank soon.
The plastic surgery department is currently mulling over the decision, and has even proposed to set up a skin bank.
f the proposed unit goes through, then it will be the state's first skin bank, and be of a great help in attending to patients with serious burn injuries, as implied by head Dr AK Singh on the department's foundation day ceremony.
As quoted by
TOI
, "Skin graft can help save life as it is the biggest protection from bacterial charge and infections," explained Dr Singh, adding, "It also checks loss of protein, limits metabolic needs, aids pain control, improves a patient's general condition, facilitates physiotherapy besides other advantages." He believed skin bank can help lower the burn injury death rate in the state
In addition he implied that the department is also looking at offering repair of blood vessels of less than 0.8-mm diameter, helping victims of serious road accidents suffering from vascular injuries to successfully restore function. Through this micro-surgery, the chances of any affected part becoming lifeless and redundant are reduced.
Besides, the institute has also witnessed an increase in number of people visiting their plastic surgery department for cosmetic intervention.