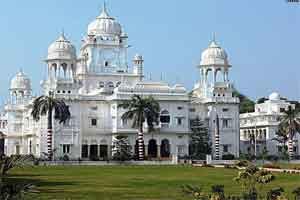 Uttar Pradesh: King George's Medical University in Lucknow has commenced its in-premise drug treatment center recently. This will help the institute provide specialized treatment for substance abuse at its psychiatry department.
Prof PK Dalal has confirmed the news implying that an MOU has been signed by the university with the National Drug Dependence Treatment Center (NDDTC) at All India Institute of Medical Sciences, in the said effect.
He also implied that KGMU will be more equipped to handle the drug abuse in the state. KGMU continues its commitment to tackle the magnitude of the drug abuse by providing hospital- and community-based clinical care to patients through daily OPD services, special clinics, wards and community clinics in urban-slums and rural areas and hold health education initiatives.
As reported by TOI, he added that the other mandate of the department would be manpower development in the area of substance abuse by training several categories of staff including doctors, nurses and social workers. It will also look at documentation, publication of resource material, creation of database and hold research besides looking at establishment of laboratory to detect drugs of abuse in body fluids and health damage.
AIIMS would be helping the university develop the center. KGMU VC Prof Ravi Kant said that more than 10% patients in KGMU's psychiatry out-patient deparment are victims of substance abuse or psychiatric conditions caused by it. In 2015-16, over 80,000 patients were attended in the OPD.
In addition, it has been confirmed that the department of psychiatry will have an independent branch or department of child and adolescent psychiatry. Head, Prof PK Dalal has implied that this new department will function to address the mental health needs of children and adolescents.
0 comment(s) on Lucknow: KGMU starts a drug treatment center