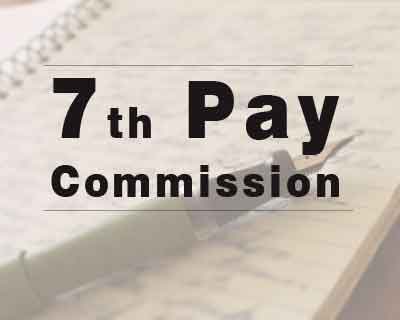 Lucknow:  The Sanjay Gandhi Post Graduate Institute of Medical Sciences (SGPGI) Faculty recently launched a protest demanding their medical allowances to be upgraded according to the seventh pay commission in parity with AIIMS, New Delhi.
The medical faculty of the institute has been miffed ever since the state government came out with a notification, allegedly downgrading their pay status from AIIMS equivalent to now equivalent to the state medical colleges.
According to media reports, a circular was issued by the medical education department on December 7th which implied a pay cut of the  SGPGI faculty. It proposed that the allowances and payment given to the SGPGI faculty should be at par of the teaching faculty of the state-run medical colleges undermining the super speciality working of the institute. However, SGPGI members stood against the proposal and are in protest demanding pay parity with AIIMS.
................................ Advertisement ................................
The circular also mentioned keeping a check on extra expenses by eliminating unnecessary expenditure. In the emergency meeting called by the faculty forum, they passed a resolution that if state government cannot bare the financial burden of the institute, then they should hand it over to the centre.
................................ Advertisement ................................
Read Also: Increase in retirement age will affect promotion of UP med teachers: Forum
In a conversation with Medical Dialogues SGPGI Faculty Forum general secretary, Prof MS Ansari informed, that "The SGPGI is one of the premium institutes functioning since 1983 from the time UP Government passed an act to create the institute. It functions similar to that of All India Institute of Medical Science (AIIMS) in teaching, training, and research, and work systems since the time it came into existence. Therefore, the allowances of the staffs have to be in parity of AIIMS. We demand the payment to be upgraded according to the seventh pay commission."
"The three allowances we are protesting for our Learning Resource allowance (LRA), Clinical Research Allowance (CRA) and Non-Practicing Allowance (NPA)", Dr Ansari further added.
Read Also: Tamil Nadu : 18,000 Govt doctors on OPD BOYCOTT over salary, promotions
While doctors have not gone on strike, troubled for SGPGI brewed today as thousands of non-teaching staff went on a strike demanding allowances as per the seventh pay commission and at par with AIIMS
Author Details
Shagufta Joined Medical Dialogues has been associated as Editor for Education Medical Dialogues since the year 2018.  She is a graduate from Delhi University. She can be contacted at editorial@medicaldialogues.in Contact no. 011-43720751
................................ Advertisement ................................
1 comment(s) on 7th Pay commission: SGPGI Faculty demand Equal Allowance, Pay parity with AIIMS