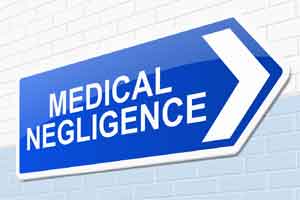 A Ludhiana civil hospital has fallen in news for a reported controversy after the recent death of a rape victim.
Though the victim is reported to have died at PGI of burns, the parents have alleged that the negligence on part of the doctor at the civil hospital is responsible for her death.
The girl was reportedly brought to the civil hospital for treatment after having suffered 80% burns.
The parents have alleged in a formal complaint that the victim was not given proper treatment at the hospital. Also, a strong accusation has been made against the doctor's behavior with the family members.
This is the second such recent controversy for the civil; hospital in the recent time, when in December, 3 women died due to alleged negligence of the staff of mother child hospital situated in civil hospital.
As reported by TOI, the parents of the victim have now written a letter to senior medical officer (SMO) at civil hospital Dr Parvinderpal Singh Sidhu to take action against those responsible. In the letter, the parents have alleged that the girl died due to negligence of a doctor, who did not attend to the victim properly. The girl could have survived if the doctor had given her proper treatment, the letter said.
Parents alleged that the doctor also misbehaved with the family members. The parents have demanded action against the doctor. Meanwhile, Dr Parwinderpal Singh Sidhu said he has marked an inquiry into the matter. Further he said though allegations might not be strong, action will be taken if anyone was found guilty.
0 comment(s) on Ludhiana civil hospital alleged of medical negligence