Lupin founder and Chairman Dr Desh Bandhu Gupta passes away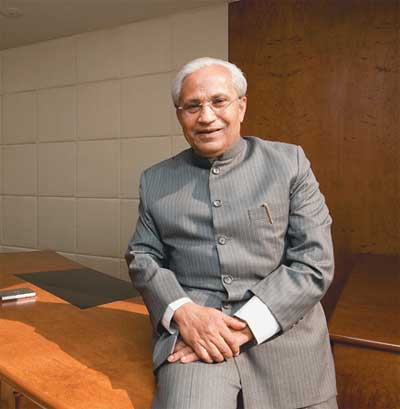 Mumbai: Dr Desh Bandhu Gupta, Founder and Chairman of Lupin Limited (Lupin), passed away early this morning in Mumbai. He was 79 years old. He will be remembered as a visionary, path-breaker and a nationalist who created a solid legacy of a global pharmaceutical major with a presence in over 100 countries.
Born in Rajgarh, Rajasthan, Dr Gupta earned a Master of Science Degree (Chemistry) and had a vision to fight life threatening diseases of highest national priority by delivering good quality medicines at an affordable price. It was with this objective that he moved to Mumbai and founded Lupin in 1968.
Since its inception, Lupin has been a pioneer in the Indian pharmaceutical landscape, and it was under the leadership of Dr Gupta that the company grew from being a domestic Indian pharmaceutical company to a global pharmaceutical major. The company is now the 4th largest generics pharmaceutical player by market capitalization in the world.
A firm believer in the concept of holistic development, Dr Gupta set-up Lupin Human Welfare and Research Foundation (LHWRF) in 1988 to eradicate poverty by encouraging sustainable development at the grass root level in rural India. His efforts have led to a positive impact on the lives of 2.8 million families in 3,463 villages across India.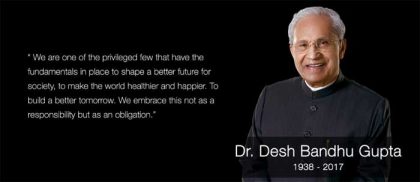 Vinita Gupta, CEO and Nilesh Gupta, MD – Lupin, said "We are deeply saddened with the demise of our father early this morning. What DBG put in motion 50 years ago in helping to create, innovate and lead in the pharmaceutical space is an unparalleled legacy. Those who knew and worked with DBG, remember him giving generously and fostering a dynamic environment where people could learn and grow. We will continue to build on his legacy and live by the values he instilled."