................................ Advertisement ................................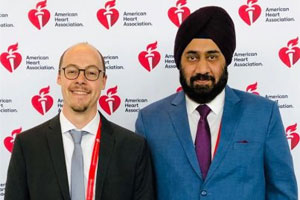 New Delhi: Bringing a sense of pride to the Indian medical community, Translumina Therapeutics-a leading Indian stent manufacturer recently announced the 10-year study outcomes of its drug-eluting stent (DES) Yukon Choice PC, proving that India made stent is as good as the stents classified as the best in the world.
The massive clinical trial results that were conducted on 2603 participants indeed puts to rest the growing controversy that has questioned the quality of India made stents vis-a-vis the foreign ones both in terms of safety and efficacy.
"This is one of the largest and longest follow-ups of any Drug-Eluting Stent in the world", said Punita Sharma Arora, Co-founder, Translumina Therapeutics.
Findings of the randomized control trial called ISAR-TEST 4 was presented as a late-breaking Science at the prestigious 2018 American Heart Association Scientific Sessions at Chicago by Dr. Sebastian Kufner, Associate Professor of Cardiology, German Heart Centre, Munich, Germany. The study was also simultaneously published in the journal "CIRCULATION" one of the most respected journals of Cardiology.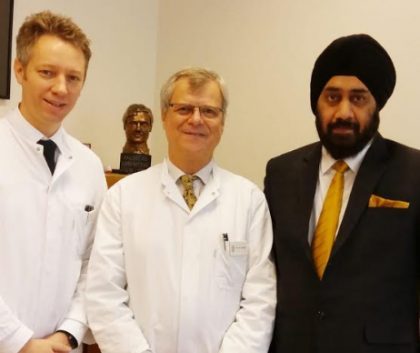 ................................ Advertisement ................................
"It was a privilege for me to present the first long-term data of Yukon Choice PC DES of 10 years efficacy and safety. This will not only prove the efficacy and safety of DES for long-term but also gives a boost for the long-term success of the procedure of angioplasty after the launch of DES", said Dr Kufner.
The 10-year patient safety and efficacy results of ISAR TEST 4 was seen comparing three different stents, including the global market leader Xience stents from the American company Abbott; Yukon Choice PC DES of Translumina, as well as durable- polymer Cypher Stent
While the biodegradable polymer stent Cypher performed the worst in the comparison, the Yukon Choice PC DES indeed proved its mettle by showing the lowest rate of definite or probable stent thrombosis, numerically even lower than Abbott's stent Xience.
The results concluded that at 10 years, Translumina stent is proven to be as good as market leader Xience stents in efficacy with better trends of safety.
Speaking to Medical Dialogues team, Mr Gurmit Singh Chugh, Managing Director, Translumina Therapeutics said, " This is not just a proud moment for Translumina but for India as an Indian DES creates the longest proof of world-class quality. I am sure it shall help to establish a global competitiveness in other Indian Manufacturers of high-end medical devices."
Key Findings of ISAR-TEST:
Both Indian made 'Yukon Choice PC' and much used USFDA approved 'Xience' stents showed significantly better results than the Cypher stent regarding major adverse cardiac events, with a risk reduction of 18% and 21% and mortality risk reduction of 18% and 22%, respectively.
There was no difference in clinical outcomes between the Yukon Choice PC and the Xience stent.
However, Yukon Choice PC showed the lowest rate of definite or probable stent thrombosis with a significant risk reduction than the 'Cypher' stent (50% reduction) and even a numerically lower rate as than the 'Xience' stent (29% reduction).
Garima joined Medical Dialogues in the year 2017 and is currently working as a Senior Editor. She looks after all the Healthcare news pertaining to Medical Education issues, Medico-legal cases, MCI/DCI decisions, government policies as well as all the news and updates pertaining to Medical and Dental Colleges in India. She is a graduate from Delhi University. She can be contacted at editorial@medicaldialogues.in Contact no. 011-43720751
To know about our editorial team click here
................................ Advertisement ................................
0 comment(s) on Made In India Translumina Stent as good as World Benchmarks