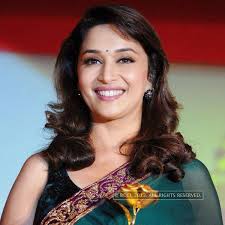 As a UNICEF advocate, Madhuri Dixit Nene pitched for awareness for child immunization at the Radio4child awards
As a UNICEF celebrity health advocate, Madhuri Dixit Nene has come forward and put her message on the Radio4child awards to sensitise people on the cause of supporting routine child immunization. The awards by the Radio Operators of India (ROI) honours radio jockeys for sensitizing public through creative messages on routine immunisation.
"I appeal to RJs and Radio stations to give more space to critical issue of routine immunisation. Each child should get proper nutrition, upbringing, education and health care. I am honoured to be associated with cause of routine immunization to ensure healthy future for children," she said at the function on Monday.
Asked if she was scared of injections, Madhuri, referring to her husband, said: "My husband is a doctor and I am not scared of injections."
She also pointed out that as the mother of two sons, Arin and Raayan, she is very concerned about their health.
"As a mother, I am concerned about my children's health. And I request everybody should take this routine immunization very seriously."
0 comment(s) on Madhuri Dixit Nene supports routine immunization for children