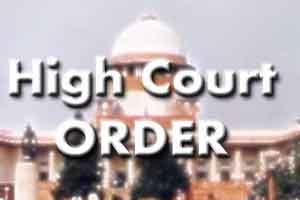 MP: The Indore bench of the Madhya Pradesh HC is reported to have summoned the chief medical health officer of Barwani district for a personal appearance in court.
This is regarding the hearing of a PIL after botched cataract surgeries were recently reported from the district. A PIL seeking action against the authorities is currently under discussion in the court. For which the court has directed chief medical health officer to appear in person in court.  Many people were reported to be left blind after the surgery botch-up.
The next hearing on the case is scheduled on April 18. A PIL has been filed by the petitioner, Abhishek Gilke, seeking compensation and rehabilitation of victims. In addition, Gilke has also demanded an on-ground action for a expert committee to be formed, constituted of surgeons who should conduct safe surgeries in future.
Gilke is also reported to be hopeful of stringent punishment by registering criminal cases against doctors, authorities and supplier of the drugs and instruments.
Quoting newspaper reporters, Gilke alleged in his petition that doctors of health department had not kept proper remedial precautions and made gross negligence while operating the patients. Doctors were negligent in a race to achieve target of performing 8,000 surgeries, he said adding, expert doctors, who examined the patients after they developed complications, were of the view that the infection was caused due to use of infected instruments, saline, lenses and eye wash.
Read also….
0 comment(s) on Madhya Pradesh HC summons CMHO over botched cataract surgeries