Madhya Pradesh Medical Council suspends doctor for not being registered in state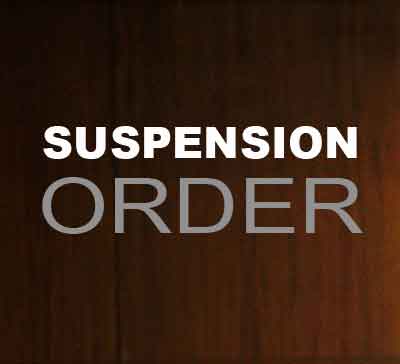 Madhya Pradesh: Through a recent order, the Madhya Pradesh Medical Council (MPMC), the state body of Medical Council of India for Madhya Pradesh, has suspended a medical practitioner for a period 90 days on account of working in state without being registered with it
The decision comes as a byline in an ongoing medical negligence case, still pending.
The case dates back to 2008 when a patient was undergoing treatment at Jawahar Lal Nehru Cancer Hospital for lung cancer. She died inside CT scan machine on October 3, 2008. The patient's kin alleged medical negligence and filed a complaint with the district consumer forum on April 15, 2009, against the hospital, oncologist Dr TP Sahu, physician Dr Pradeep Kolekar, X-ray technician Rajeev Tripathi and United India Insurance Company.
Read Also: MCI Suspends 8 Doctors on Unethical Drug Trial in MP
Mishra alleged that Dr Sahu had carried out drug trial on his wife and had given an excess of a drug known as Morphine Capacitabine which he claimed was not stopped despite symptoms of reactions to the same. He further alleged that Dr Kolekar gave drugs of tuberculosis instead of cancer to his wife adding despite being in critical condition, she was not shifted to ICU. He also accused the X-ray technician of negligence in doing CT- scan adding that he was also not registered with the paramedical council.
In an earlier investigation by the MP Medical Council, it was found that Dr Sahu was not registered with the MCI, thus standing ineligible to treat patients. However, as per earlier media reports, he was given a clean chit twice.
However, after two appeals by the family, in the year 2013, District Consumer Forum, Bhopal, imposed a penalty of Rs 1 lakh on oncologist Dr TP Sahu and Rs 50,000 on Jawahar Lal Nehru Cancer Hospital on the charge of negligence in the treatment of a patient, reported
HT
.
With some more development on the front, the current MPMC order has barred Dr Sahu from practice for three months for not abiding by the rules and practising medicine without being registered in the state.
For the Mishra family, however, there is no end to their fight for justice. "The file related to case of investigation about medical negligence has been missing from government records. This is what the government has been telling us for five years. We will continue to seek justice," Mishra, a retired audit officer with the state government told TOI.
Also Read: Doctor barred from US Cannot practice in India: MCI decides, HC upholds