Madhya Pradesh: Online Medical Council registrations in the offing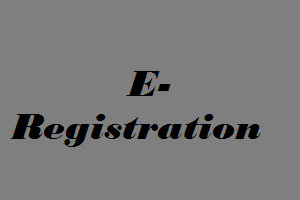 Bhopal: In a positive move to make the process of registration easy for thousands of  doctors across the state, a relief plan will be introduced by Madhya Pradesh Medical Council that will lighten the burden from doctors' shoulders concerning their registration with the council.

The move has come straight with online registration portal availability for doctors, which will allow them to get interim registrations with the authority while remaining at the place or city they work. The facility will be available online in a weeks time.

According to the new facility, doctors will be able to register their details including initials, necessary documents and fee online through the MPonline portal.

A MPMC official confirmed this to the ET stating that medicos who begin their one-year compulsory rotatory internship after MBBS can apply online now for registration with MPMC. He added that the fees and other documents will be accepted online.

It is estimated that thousands of doctors will be benefited with the move. Validity of the candidate  during the process of registration will be ensured as each candidate will be provided with a digital signature online through  "MPonline portal".

At present MPMC has around 33,000 doctors registered with it according to records. Many doctors outside Bhopal have to bear the burden of travel for registration with the MCI-approved body. With the new move in bag, these doctors will get the benefit.

"The process will be streamlined for the benefit of doctors. Verification of documents would take time, until then interim registration will be provided," said the official.

Report suggests that every year around 3,000 students pass out from 19 medical colleges stood across MP. MPMC is a quasi-judicial body that works to look after registration of doctors and several medical colleges in the state. Online registration has come out as a positive development from their side for maintaining details of doctors and registering them with them with easing facility for doctors.