Madras HC directs state MCI to register degree of 4 doctors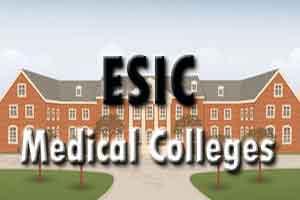 The Madras High Court has taken a decision which grants relief to 4 doctors who have completed their PG degree from ESIC medical colleges in the state. These 4 doctors will be granted medical degrees by the Tamil Nadu medical council on completion of their education from Dr MGR medical university

The issue came forth after the doctors registered the case with HC, as their degree from ESIC medical college was not recognised under the TN medical council act.

The plea clearly contended the fact that the degree was recognised by the council at the time they registered for admission to the course. Then why should they be granted only a provisional certificate.

As reported by Hindu, Counsel for the petitioners contented that at the time of admission, the course was duly recognised and the Medical Council of India had also granted a letter of permission enabling it to commence and conduct PG programmes and admissions to PG courses.

Though they had obtained provisional certificates, they were not permitted to register their PG degrees with the council since the Medical Council of India had not given its recognition to the college then. Hence, the plea.

Noting that the issue involved in this writ petition was no more res integra (an entirely new or untouched matter), Justice M.M. Sundresh cited an order on a similar case delivered on January 4. In that case, the MCI's contention that the ratio laid down in the said judgment for undergraduate courses cannot be applied for post-graduation courses was not accepted by the judge.

Petitioners V. Manoj, P.N. Chandrika, N. Poornima and S. Lakshmanan had sought a direction to the Tamil Nadu Medical Council to register their PG degrees issued by Dr. MGR Medical University.