................................ Advertisement ................................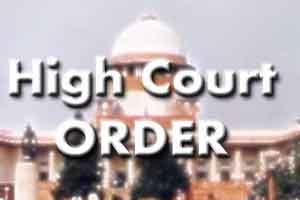 The Madras High Court has recently delivered its judgement over a prevailing matter of a doctor from Madurai Medical College seeking cancellation of his own transfer from the college. The said doctor has filed a petition in the court challenging his own transfer order by the college authorities.
The High Court has however ruled the decision against his favor, citing that this to be an administrative issue of the institute.
The judges have agreed in principal with the Additional Advocate General K. Chellapandian implying that the transfer is a part of the doctor's service agreement as a government servant. He (the appellant) holds a a transferable post and has no other option, but to accept the transfer orders, on administrative grounds.
A doctor who heads the forensic sciences department of the government medical college had challenged his transfer order on the grounds that he has to attend court proceedings in the district in connection with post mortems conducted by him in many cases.
The appellant had also raised an objection that why was he the only doctor to be transferred after spending nine years in the college. No other doctor has been issued a transfer order.
................................ Advertisement ................................
As reported by Hindu, "Such a contention cannot be a ground to set aside the order of transfer for the reason that as a doctor who had conducted post mortem, he has to adduce evidence wherever he is summoned," a Division Bench of Justices S. Manikumar and C.T. Selvam said while dismissing a writ appeal preferred by G. Natarajan challenging his transfer from the government medical college here to Vellore.
"Merely because others are working in the same station for a longer period, that would not become a ground to challenge the transfer," it said. In addition, it said, that the appellant would have no option but to accept the transfer, effected on administrative grounds, especially when he had not challenged the transfer order either on the ground of mala fide or procedural lapses, if any.
................................ Advertisement ................................
0 comment(s) on Madras High Court says no to doctor seeking cancellation of transfer order