Maharashtra: Govt Imposes MESMA on 800 Sassoon Hospital Nurses Strike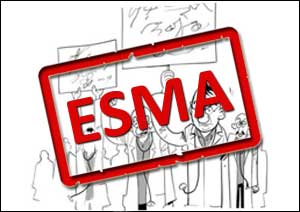 Pune: In the wake of an indefinite strike call given by the Maharashtra Government Nurses Federation (MGNF), the state government has imposed the Maharashtra Essential Services Maintenance Act (MESMA) on state-run B J Medical College and Sassoon General Hospital.
Over 800 nurses attached to MGNF were gearing up to go on indefinite strike from July 4, protesting over the transfer of 10 of their representatives from BJ to other medical institutes across the state.
The nurses believe that the transfer of 10 key members of their federation is an attempt to break their unity, according to a recent report by Pune Mirror.
Minister of State for Medical Education Ravindra Chavan informed PTI that the government had issued a notification to this effect after nurses and technicians on July 4 announced a strike for their various demands from July 7.
The authorities received a letter that the strike is going to happen after which the Bombay High Court in its interim order dated July 3 had stated that the strike of technicians and nurses should be prevented keeping in view the interest of the patients under the MESMA 2011.
Concerned to the possibility that nurses from other state-run medical colleges and hospitals would join them and that would collectively jeopardise the health care services of 12,000 patients admitted to these hospitals, the government directed nurses and technicians not to go on strike and issued an order on July 6, in the interest of poor and needy patients.
Alleging that the government's move is just one more way to repress their voice, Anuradha Athavale, President, Maharashtra Nurses Association told TOI, "We had decided to go on strike but we cancelled the decision later. Currently, no staff of Sassoon Hospital is on strike. The state government's decision on MESMA is just another way of stifling the voice of the labour class."
As for the transfer which sparked the protest, Dr Ajay Chandanwale, Dean at BJ Medical College, told Mirror, "The nurses have been transferred as per the government rule. There were complaints against them due to which they have been transferred."