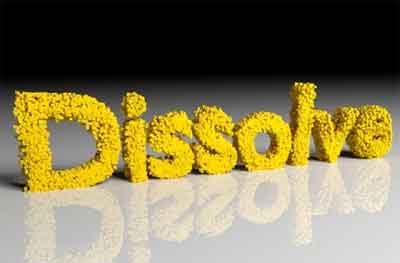 Mumbai: With the ongoing series of controversies including legal battles involving the State government and the state Medical Council, fresh reports are now coming of the orders of  the dissolution of Maharashtra Medical Council.
Mumbai Mirror reports that following a meeting of the Mahrashrta CM, Devendra Fadnavis as well as Medical Education Minister Girish Mahajan, it has been decided to dissolve the MMC and  appoint Dr Abhay Chowdhary as the administrator of the quasi-judicial body. The meeting between the two ministers had taken place to chose the right candidate for the post of the administrators, with the vetted names including three names – Dr Abhay Chowdhary, Dr Tatyarao Lahane, dean, Groups of JJ Hospitals, and Dr Praveen Shingare, director, DMER.
Out of three names, Dr Abhay Chowdary is reported to have been selected. Dr Chowdhary is a professor and HOD Microbiology department at Grant Government Medical College and Sir JJ Group of Hospitals and a former director of the Haffkine Institute. The appointment letter was due to be signed on tuesday evening.
................................ Advertisement ................................
As expected, MMC is going to challenge  the appointment. Dr Suhas Pingle, elected member, Maharashtra Medical Council, told Mirror, "We are not shocked by the decision. In fact, we were expecting it as the state government was not holding elections despite us sending them three reminders, asking them to conduct the elections in a free and fair manner. We will challenge the appointment."
................................ Advertisement ................................
Earlier the high court had pulled up the state government for delay in conducting the elections at MMC
Meghna A Singhania is the founder and Editor-in-Chief at Medical Dialogues. An Economics graduate from Delhi University and a post graduate from London School of Economics and Political Science, her key research interest lies in health economics, and policy making in health and medical sector in the country.
She can be contacted at meghna@medicaldialogues.in.
Contact no. 011-43720751
................................ Advertisement ................................
5 comment(s) on Maharashtra Medical Council to be dissolved, Govt to appoint administrator