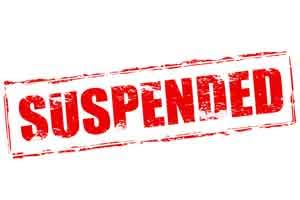 Maharashtra Health Minister Deepak Sawant has recently suspended three-high level officials for their alleged involvement in a medicinal scam worth Rs 297 crores.
The suspended officers include, Dr Satish Pawar, director, health services, Maharashtra; Dr Raju Jotkar, deputy director, National Health Mission; and Dr Sachin Desai, current assistant director, purchase department.
They have been allegedly involved in purchase of 549 types of medicines taking the shape of a big scam worth Rs 297.
A statement issued by the Jan Arogya Abhiyan (JAA) implied that even though this move is welcome, however, it does not provide a remedy to the bigger problem at hand-which is the problem in medicine procurement and distribution system. The need of the hour is to look into a complete overhaul of the system, to include aspects of transparency, quality control and monitoring in the mechanism.
JAA further implied that the Maharashtra should try and adopt the Tamil Nadu system of medicine procurement and distribution. In addition, it also highlighted the fact that remote districts continued to be denied availability of medicines like  Nandurbar, which has a reported shortage of syrup medicine for children, and paracetamol tablets.
As reported by Express, it added that a deeper investigation would be required into the role of the officials suspended over the scam, and merely taking action against a few officials was a knee-jerk reaction. Identifying the entire chain of people responsible for the scam and acting against them is necessary, besides deriving a comprehensive solution for the problem, according to Dr Anant Phadke.
0 comment(s) on Maharashtra: Health Minister suspends three officers for medicinal scam