Maharashtra Medial Council to confer MMC Awards to honour doctors in service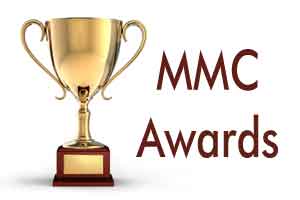 Maharashtra:  In a move to honor doctors who have contributed to the field of community service, medical education, research and publication, Maharashtra Medical Council has announced the commencement of MMC Awards. This year's awards have been announced and will be conferred to 13 doctors across the State to medical professionals of prominence.

The award categories are spread around different fields including rural, urban, Medical Education as well as Exemplary work by Sr. Doctors above 70 years. The doctors will be awards with  Rs. One Lakh cheque, Citation, Shawl, Shreefal and Bouquet. The nominations for the awards were invited in the month of November 2015 and awards ceremony will take 17th April, 2016.

The names of award winners in various categories from the city are senior orthopaedic surgeons Dr Sanjeev Chaudhary ( for his exemplary work in osteoporosis) and Dr Sudhir Babhulkar, associate professor of anaesthesia from the IGGMC Dr Vaishali Shelgaonkar and former head of nephrology at Super Speciality Hospital Dr Viresh Gupta. The other two Vidarbha doctors are Dr Kavita Renge-Satav from Melghat (MAHAN, NGO) and Dr Varsha Warke from Akola.

Central MARD president Dr Sagar Mundhada has won the award in the resident doctor category. Other doctors who will be conferred the award include Dr Suchitra Pandit and Dr Avinash Supe (all three from Mumbai), Dr Vijaya Ahirao from Dhule, Dr Rajendra Prasad Tiwari from Dahanu, and Dr Seema Khinwasra and Dr Lahu Kadam from Pune.

Speaking to TOI about the awards, Maharashtra Medical Council chairman Dr Kishor Taori said that the council has selected doctors in six categories and from all age groups: beginning from a resident doctor to doctors above 70 years of age. "Selections have been made by a one-member committee of Justice Radhakrishnan. The council also ensured that, besides selecting doctors from different age groups, there is a male and female doctor in each category. Also, each category has a doctor from urban and rural locations," he said.