Maharashtra Medical Council files FIR against doctor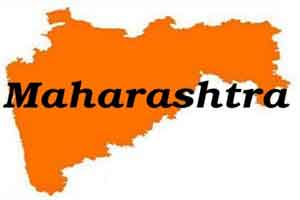 Maharashtra Medical Council has filed an FIR against a doctor based on an allegation of forged documents produced by him. The official report involves Fir against Dhiraj Ramchandra Patil for alleged submission of forged documents to the council for obtaining registration under Foreign Graduate Registration in 2014 from the council.

Patil had earlier submitted certified documents as required by the council. These documents were duly certified as true copy by headmaster, Balaji Madhyamik Vidyalay, Pune in 2014. After which he was issued a registration number 2014/02/0459 from the council on February 28, 2014.

A copy of MCI registration certificate number was also submitted, which showed that he was qualified as MD physician. It stated that he did his MD in 2012 from International Higher School of Medicine, International University of Kyrgyzstan.

However, the alleged forged case was brought to highlight when it was found that there is another doctor registered with the council holding the same MCI registration number. To probe further, MMC submitted the details to the MCI and National Board of Examination.

As reported by Asian Age, "When Dr Neeta Diliprao Patil sought some information, it was found that another doctor named Dr Prashant Udaykumar Magar was also registered with the same MCI registration number," said an official. Later, MMC communicated with the MCI and National Board of Examination.

After investigation, the council came to know from MCI that the permanent registration certificate bearing number MCII13-50109 was issued by MCI for Dr. Prashant Udaykumar Magar. No such certificate had been issued by the MCI to Patil. In addition, the result copy of Foreign Medical Graduates Examination (FMGE), a licensure examination conducted by the National Board of Examinations (NBE) in India, was also forged.

The MMC in its FIR at Agripada police station, has asked for action against Dhiraj Ramchandra Patil and head master of Balaji Madhyamik Vidyalay.