Maharashtra: Medical Council Suspends 20 doctors for fraudulant Specialisation Degrees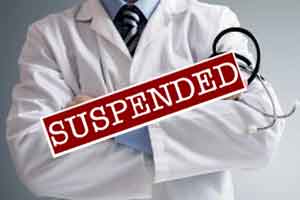 Mumbai: The Maharashtra Medical Council (MMC) recently suspended the licences of over 20 "specialists" practising in the state, including surgeons, paediatricians, radiologists and gynaecologists after the doctors were revealed to have bought fraudulent post graduate degrees for amount ranging from Rs 5 -10 lakhs. Around 80 more "specialists" are still under the scanner and are likely to face similar action.
TOI reports about the matter stating that the state medical council stumbled upon the scam over a year ago, while scrutinizing documents of a candidate who had submitted a fake certificate for registration. This prompted the council to launch a statewide probe spanning over the last six months.
Confirming the scam involving MBBS graduates, Dr Shivkumar Utture, president of MMC, told the daily, "We have suspended these doctors for one to five years. Some of them were new entrants and have been caught early, but there are many who have been practising with fake degrees for years. The disturbing part is they worked as specialists such as gynaecologists, surgeons, paediatricians in good hospitals".
It was found in the investigation that many MBBS graduates had submitted fake mark-sheets and degree certificates, claiming to have successfully completed their fellowship and diploma programmes from the College of Physicians and Surgeons (CPS). Further, when the degrees were double-checked with the Parel-based CPS, it was found that they never cleared their postgraduate examinations.
Meanwhile, CPS claimed MMC was alerted to the possibility of the racket 7 years ago. CPS president Dr Girish Maindalkar told the daily, "We send MMC a list of successful candidates every year. A simple exercise of tallying names with the list of applicants for registration could've stopped it earlier."
He added that some of these doctors were also running standalone practices. Shocked by the news, Utture questioned whether the doctors pursued their courses at all or if they merely bought the passing marks and degrees.
Most of the doctors who were found guilty in the scam claimed that they were victims of a "sophisticated racket". According to them, the 'racketeers' preyed on minds of candidates who were grappling with exam fear.  As per TOI, the only doctor to have permanently lost his licence is a paediatrician, allegedly one of the scam's key players. He was held last year.
TOI adds that the paediatrician used to call on exam and result days and used to tell the doctors that results could be manipulated.
"Some were called on results day and told they had failed but if they paid, they would get a degree and mark sheets with passing numbers," a source told the daily.