................................ Advertisement ................................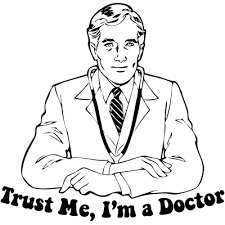 Pune: Aditya Birla Memorial Hospital in Pune is under the Maharashtra Medical Council scanner for allegedly issuing fake medical degrees. These degrees as stated in the punemirror are not recognised by the MCI.
Dr Sangram Jashav, a panel surgeon with the Pune hospital has been suspended for the cause. It is alleged that he is issuing fake MD degrees to the students.
"There were several hearings in the ABMH case and it was decided that we suspend Dr Sangram Jadhav, who is also an administrator from ABMH. Now, he cannot practise till we revoke his suspension. This was decided on Friday and he was not present," MMC president Dr Kishor Taori told Mirror.
................................ Advertisement ................................
This is the first time that a Pune hospital has been caught in a fake degree racket. The tip-off came from several NGOs and doctors in the city, after they noticed that there are courses being run by certain hospitals which are not recognised by MCI. Such courses were being conducted in association with institutes located in Russia, China and so on. An initial investigation by MCI has led to action against the AMBH. Jadhav is confirmed to be acting as an exam coordinator for the international university based in Russia.
................................ Advertisement ................................
Elaborating on the investigation that led to the suspension, Taori said, "We had received several complaints about the fake degrees being given away by the staff at ABM Hospital. We suspect Jadhav could be the face of the entire activity. But, this could be a huge racket, with many faces behind the nexus. We are now going to seek police help for further probe. We are also going to write to the Pimpri- Chinchwad Municipal Corporation's (PCMC) health chief to find out more about the ABMH case. It is the civic body that permits the setting up of a hospital and if that hospital offers such fake courses under its roof, then it is a matter of grave concern for the public." He added that the MCI might take action in this case as well because ABMH was running the courses throughout the country.
However, when Jadhav was contacted, he not only denied the charges and the MMC hearings, but said he was just a namesake of the Jadhav Mirror was seeking. "There might be another Sangram Jadhav who is involved. I am not the one. I am just a panel surgeon at the hospital," he insisted. Yet, a senior official from ABMH not only confirmed Jadhav's identity, but also said, "Dr Jadhav is lying and he is the only one who has been facing lashes in this case."
However, with this development, Jadhav's career seems to be in a serious jeopardy at the moment, as he cannot work anywhere in Maharashtra. He is entitled to a serious action if he is found to practicing in the state.
0 comment(s) on MMC initiates action on issue of fake medical degrees