................................ Advertisement ................................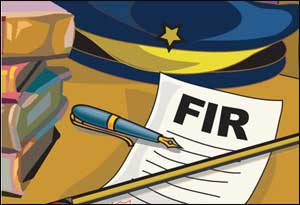 Mumbai: A Dadar based path lab owner having MSc and PhD degrees in the field of Biochemistry has been booked by the local police on the basis of complaint filed by the Maharashtra Association of Practising Pathologists and Microbiologists stating the man had been signing lab reports without holding a recognised medical degree as per law.
A case was registered recently in Pant Nagar police in Ghatkopar against the owner of a Dadar  Pathology Laboratory for providing diagnostic reports allegedly without the signature of an authorized pathologist holding a medical degree.
According to the Maharashtra Association of Practising Pathologists and Microbiologists (MAPPM), the Sohum Healthcare and Diagnostic Centre at  Ghatkopar east, owned by J G Saluja was functioning without a pathologist.
One of the association members, Dr Subodh Gujrathi complained that in February his patient went to the lab for urine test. Dr Gujrathi alleged that Saluja mentioned his credentials as MD, DND, and PhD in Pathology and also had a digital signature of a pathologist on the report.
Dr Prasad Kulkarni, another member of MAPPM said that during the check, it was found that Saluja had not done MBBS and held a degree in PhD in biochemistry. He had no degree as a pathologist and as per the legal requirements laid down by the supreme court  one cannot sign a pathology report without a diploma or degree holder in pathology.
................................ Advertisement ................................
Read Also:Only MCI registered PG Pathology can sign Laboratory Reports: Supreme Court
"The Supreme Court judgement clearly states anyone without a post-graduation degree in pathology cannot sign reports, but this individual has been doing so in violation of court orders," Dr Kulkarni told TOI.
Defending his stance to the media, Saluja informed TOI "I have been running the lab for 20 years. I also have a part-time pathologist, who signs the reports. I merely countersign them," he said, adding he has MSc and Phd degrees and was not completely unqualified to do the job.
As per the FIR lodged by MAPPM, a  case against Saluja has been registered under Section 420 (cheating) under the Indian Penal Code, along with sections 33 (2) (prohibition for medical practice by unregistered person) and 36 under the Maharashtra Medical Practitioners Act,1961, and section 15 (3) under the Indian Medical Council Act, 1956, related to a person practicing without qualification.
The police has also approached the Medical Council of India to verify whether Saluja, who has been signing the reports, is a registered medical practitioner.
The investigating officer Praful Savde informed the Indian Express that "The chargesheet is yet to be filed. We have recorded statement of the witnesses and further investigation is on."
Read Also: MCI notice on Signing Lab Reports : Medical Msc meet Nadda, seek intervention
Shagufta Joined Medical Dialogues has been associated as Editor for Education Medical Dialogues since the year 2018.  She is a graduate from Delhi University. She can be contacted at editorial@medicaldialogues.in Contact no. 011-43720751
................................ Advertisement ................................
8 comment(s) on Maharashtra: Biochemist Booked for signing lab reports without MCI recognized degree