Maharashtra: Senior transplant surgeon fined Rs 20 lakhs by Consumer Forum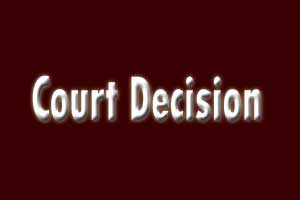 Mumbai: Dr Vatsala Trivedi, famous urologist and transplant surgeon, credited with country's first cadaveric kidney transplant at Sion Hospital in 1997, has now been asked by Maharashtra State Consumer Disputes Redressal Commission to pay the family of a deceased patient Rs 10 lakhs.

The case is that of Flavian Kandhari, 33, who was suffering from chronic renal failure since September 2004. The patient  received a kidney from a brain-dead 17-year-old after a wait of five years, in 2009. However, the patient died after two months after contracting Guillain-Barre Syndrome (GBS).

The family of the patient, through news paper reports came to know that the donor also suffered from the same disease, and hence approached the consumer court alleging negligence on the part of the Zonal Transplant Coordination Committee, of whom Dr Vatsala Trivedi was the secretary at that time.

TOI reports that Flavian's mother Jane had filed the complaint with the commission in 2011. The complaint was also filed against other doctors and hospitals where the organ was harvested and transplanted. Jane alleged doctors were well aware of the medical condition of the patient and proceeded to conduct the transplantation with a 'tainted' kidney, thereby exposing the patient to the highest risk of 'bad kidney'. Their decision ultimately proved fatal, leading to the death of the patient she alleged. The complaint further said the ZTCC and Transplantation of Human Organs guidelines clearly prohibited donation of kidney of patients suffering from neurological diseases.

The commission, while not finding any liability in terms of medical negligence, found there to be a violation of professional ethics and general guidelines by the doctors, incurring deficiency in service. Dr Vatsala Trivedi, as the secretary of  ZTCC, was as a result ordered  by the commission to pay a compensation of Rs 10 lakh to the mother of the deceased.