Maharashtra: Super Specialty Hospital to educate children on kidney diseases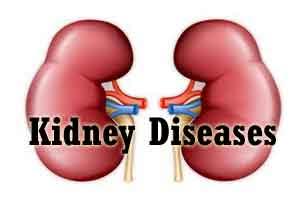 Maharashtra: In a recent initiative by the nephrology department in the Super Specialty Hospital (SSH) attached to the Government Medical College and Hospital (GMCH), more than 10,000 school children are expected to benefit with the knowledge on kidney diseases.
The project will be organised by SSH to deliver awareness among school children about the increased incidence of kidney diseases in children, their symptoms and causes-all in a span of one year.
In addition, by the end of the program children are also expected to be equipped with knowledge of precautionary measures, emphasizing on the requirement of kidney disorders experienced due to changing lifestyles and food habits.
The nephrology head at SSH Dr Charu Bawankule told TOI that the department would be running the campaign for one year. "We have already held different types of awareness programmes in six school beginning on the World Kidney Day recently. But instead of just restricting it to a single day we would be holding education programmes about kidney and kidney diseases till March next year. The department is also carrying out diagnostic screening of these children which include basic urine test, blood pressure, height, weight etc and tell them the results so that they know about the present condition of their kidneys," she said.
Stressing on the statistics Bawankule implied that India has a massive population of about 2-4 lakh people suffering from some form of kidney diseases including organ failure. However reaching all of them at one go is a mammoth task. As a result of which we thought of reaching out to school children after we found that from class V to IX standard 99% children in most schools had just heard about kidney but were not aware of kidney function in the body. Through children we also intend to build a battery of ambassadors of information educating their elders also.