Major accident averted as fire breaks out in hospital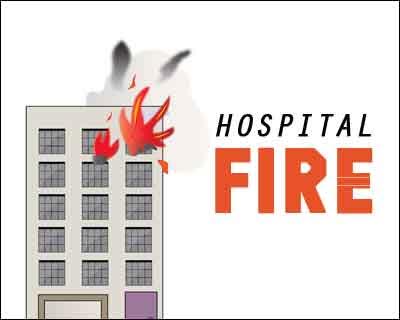 Jaipur:  A major accident was averted due to timely action when a fire broke out inside a store-room of a hospital in the Lal Kothi area here, an official said today.
As many as 100 people, including patients, were evacuated after the fire broke out at the store-room on the second floor of the Jaipur Hospital late last night, Extinguisher Officer, Jaipur Municipal Corporation, Jalaj Ghasiya said, adding that eight fire tenders were rushed to douse the fire.
Hospital officials said the staff, along with fire officials, took the patients to a safe location. The critically-ill among them will be shifted to another hospital, they added.
Several ambulances from across the city were pressed into service, police said, adding that no loss of life was reported due to timely action and evacuation.