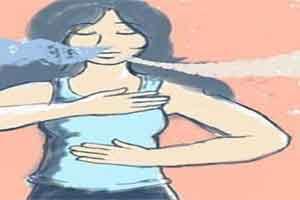 New Delhi: As Delhi experimented with odd-even formula to curb pollution, the state government, in collaboration with Maulana Azad Medical College (MAMC), has launched a drive to assess the lung capacity of the people and understand the impact of air pollution on their health.
Mobile vans, with specialists from MAMC, will conduct the lung function tests– Spirometry– across Delhi till January 15.
"The aim of the study is to understand the impact of air pollution on the health of Delhiites. According to recent reports and doctors, there is a rise in respiratory ailments linked to the high pollution.
"So, these tests will help us assess the lung capacity of the people," Delhi Health minister Satyendra Jain said, as he inaugurated the project outside Delhi Secretariat today.
Jain also underwent the test and his lung functioning was found to be normal.
As part of the programme, ten units have been put up across ten locations which are — Rajiv Chowk metro station, ITO, Nehru Place market, Jama Masjid area, Vikas Marg, ISBT, Anand Vihar, Kashmere Gate, Kamla Nagar market near KMC gate, Delhi Haat and Shadipur Depot.
The findings of the study will be compiled and the Health department will come out with a detailed study report, Jain said.
"The study will provide a population-specific data for the city to see if there is a need to issue health advisories based on air pollution," the minister said.
Each unit will have two doctors, two nurses, as many volunteers and one technician.
Spirometry measures the amount (volume) or speed (flow) of air that can be inhaled and exhaled. For this test, one has to breathe into a mouthpiece attached to the device.
0 comment(s) on New Delhi: MAMC and Govt Launch campaign to gauge lung capacity