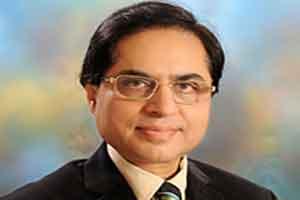 "The number of deaths could be drastically brought down if burn injuries receive focused attention of policy makers, administrators and health care personnel," said Prof. Rajeev B Ahuja while  Speaking at an event  Burns Demand Attention. Prof Ahuja is the Head of  department of Burns and Plastic Surgery, Maulana Azad Medical College, New Delhi
The event was  was  organized by SOA Burn Centre and Skin Bank, a state-of-the-art centre for treatment of burn victims set up at the Institute of Medical Sciences and Sum Hospital in Bhubaneshwar on Wednesday.
As reported by TOI, nearly 50% people suffering from burn injuries in India die. A mere  2% to 4% meet with death in  developed countries.
Others who attended and spoke at  the event included  CMD of Nalco, Tapan Kumar Chand, vice-chancellor of SOAU Amit Banerjee, fire officer (central range) B B Das, medical director of IMS and Sum Hospital Prof D K Roy, head of the SOA Burn Centre Dr Jayant Kumar Das .
0 comment(s) on Burn Injuries need focused attention- MAMC Plastic Surgery HOD