................................ Advertisement ................................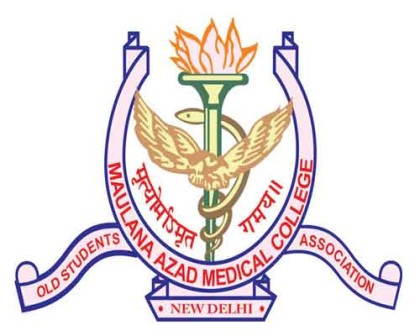 New Delhi: Maulana Azad Medical College, New Delhi, one of the premier institutes of Medical Education in the country, is all set to organise its 29th MAMCOS ( Maulana Azad Medical College Old Students Association) Global Day on the coming 20th December, 2015. The event will see MAMCOS alumni coming from across the world to celebrate the spirit of the medical college. The day will see three simultaneous felicitations and celebrations of members of Silver Jubilee Batch ( 25th), Ruby Batch (40th) and golden Jubillee ( 50th year)  batches of this year.
Speaking to Medical Dialogues, Dr Sanjay Sachdev, General Secretary MAMCOS said, " As every year, we are organising a cricket match between the old students and the current students of MAMC. Mr Bishan Singh Bedi, Former Captain, Indian Cricket Team will the Guest of Honor at the occasion. This will take place on the 13th December, 2015."
Dr GS Grewal, President MAMCOS highlighted," On the 20th December, 2015, we are organising an Academic Conference of Excellence at MAMC Auditorium during the day. This will see leaders of the medical profession from various parts of the country coming and lecturing the members on various developments in the medical sector. The chief guest on the occasion shall be Mr Manish Sisodia, Deputy Chief Minister of Delhi. This shall be followed by a Gala Dinner for Old and new Students of MAMC in the evening."
Registration for the Medical Conference of Excellence at MAMCOS is open and is free but Mandatory. To register for the conference you can log on to https://medicaldialogues.in/mamcos-2015/ 
( You can also leave a message on the message wall for MAMC)
................................ Advertisement ................................
Following is the program
Meghna A Singhania is the founder and Editor-in-Chief at Medical Dialogues. An Economics graduate from Delhi University and a post graduate from London School of Economics and Political Science, her key research interest lies in health economics, and policy making in health and medical sector in the country.
She can be contacted at meghna@medicaldialogues.in.
Contact no. 011-43720751
................................ Advertisement ................................
1 comment(s) on MAMC gears up for its 29th MAMCOS Global Day