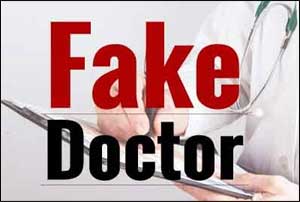 Chennai: In a recent incident reported in the area, a man reportedly tried to dupe a patient while portraying himself as a doctor and promising to get him treated for a kidney transplant. The police have launched a probe to look into the matter and trace the culprit.
The police stated that a patient from Delhi, Nadi Singh appealed for help on a social networking site when a man introduced himself as Alex Abraham claiming to be a practicing physician at private hospital. Alex promised Nadi that he would help him to undergo kidney transplant if the amount was paid. Nadi has an end-stage renal disease and is awaiting transplantation.
TOI reports that Alex had sent Nadi an email with a fake letterhead and an identity card. Later the patient grew suspicious of him and approached the hospital to check if there was a doctor with the name.
When he contacted the hospital, the authorities denied of having a doctor by that name and the details of the mail was found to be a fake after which they lodged a complaint against 'Alex' for engaging in organ commerce using hospital's name.
Police sources said that the IP address from which the mail has been sent would be checked in order to trace the location of the suspect.
"It could be a racket where they randomly sent emails to patients. In this case, it was good that the patient verified it with the hospital," an investigating officer told the daily.
Nandambakkam police have sought the help of the cyber crime police to trace the man.
0 comment(s) on Man poses as doctor, seeking money for kidney transplant