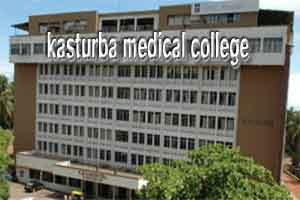 Mangaluru: The State Government has received a take over  proposal for the Wenlock Hospital  on a 30 year lease  from the Kasturba Medical College and Hospital. The take over was suggested by the  hospital, a fortnight ago.
The hospital has been utilised by the college since the 1950s to assist its students in gaining clinical experience. Besides which the college   has  also made available to the hospital  specialist services and diagnostic facilities.
The take over proposal comes at a time when the government has made a decision to set up a new government medical college in the city  and attach Wenlock to it. Towards this purpose, the JJM Medical College, Davangere, had been approached by the government to collaborate with the government hospital in  the city  to provide clinical experience to students.
A decision to start a new  college in the city was taken in 2014 by the Health and Family Welfare Minister U.T. Khader. The minister had also suggested that the KMC  which had for long been associated with the Wenlock  be given time to shift out of the premises.
The Wenlock Hospital receives a clinical fee of Rs. 2 crores from KMC. Besides which the KMC also supports salaries of the housekeeping  & security staff. The KMC is presently running its own hospital near the Ambedkar Circle, Attavar.
Mr. Khader while acknowledging the acceptance of the proposal, told The Hindu that the Arogya Raksha Samiti  of the Wenlock Hospital, headed by Deputy Commissioner, A.B. Ibrahim,  had been given a detailed note .
He stated that the Samiti would have to place its report on his table after  contemplation on it.
 Mr. Khader made clear that imposing directives would be given to the KMC on provisions of treatment facilities at Wenlock Hospital and that they would have to maintain the standards  outlined by the Medical Council of India in the day to day management of the hospital.
Mr. Khader specifically mentioned the importance of having to look into imposition of conditions regarding the management of the hospital. He also made clear that at no point would the goverment want to give up the administrative reins of the hospital.
0 comment(s) on Mangaluru: Wenlock Hospital to be taken over by KMC on 30 yr Lease