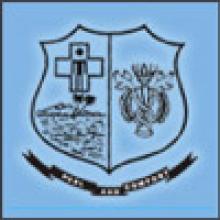 Mangaluru, Jan 22: Healthcare is one of India's largest sectors, in terms of revenue and employment and the sector is expanding rapidly. The healthcare industry in India is reckoned to be the engine of the economy in the years to come. Health care contributes significantly to a country's economy.
The Department of Hospital Administration and IQAC, Father Muller Medical College, in collaboration with Karnataka Science and Technology Academy Bengaluru will be organizing a conclave 'go green in health care 2016' a signature event to promote green hospitals and protect environment. It is organized to provide a platform for students to enhance their knowledge through discussions and deliberations, innovation and creativity regarding the go green initiative through collage.
Conclave-'go green in health care 2016' will be inaugurated at 9.30 am by the chief guest, U T Khader, Honourable Minister of Health and Family Welfare, Govt of Karnataka in the presence of Fr Patrick Rodrigues, director, Father Muller Charitable Institutions, Fr Rudolph Ravi D'Sa administrator of Father Muller Medical College, Fr Richard Coelho, administrator of Father Muller Medical College Hospital.
Dr Prashanth Marla, medical director and CEO at A J Hospital and Research Centre will deliver the keynote address.
Fr Patrick Rodrigues, director of Father Muller Charitable Institutions will preside over the function.
The resource persons will be Derrick Joshva, Environment Executive, Manipal University, Dr G Somu, professor and HOD, hospital administration Kasturba Medical College, Manipal, and Vidya Dinkar, social activist Mangaluru.
As hospital construction projects continue to grow and remain on a steady uptrend, health administrators are increasingly looking to introduce green initiatives and environment-friendly practices into the design, building and management of healthcare.
Colleges from medical, homeopathy, nursing, social work and other sciences will be participating in this conclave on 'go green in health care 2016'. We hope to bring more inputs and information to meet the requirements of the fast changing healthcare scenario.
Date          : 23rd January
Venue       : Decennial Hall, Father Muller Medical College Mangaluru
Contact     : Sweta D'Cunha and Dr Namratha S
Telephone : 9448463646, 9945130834
Email         : mha8een@gmail.com
Representative of the college:
Sweta D'Cunha, course coordinator, department of hospital administration
Dr Namratha S, staff coordinator, department of hospital administration
Dr Prathvi Shetty, associate professor, department of general surgery, Father Muller Medical College
Fr Tijo Alappatt, student coordinator
Anusha Anna D'Souza, media member
0 comment(s) on Mangluru: Father Muller Medical college to hold healthcare conclave on Jan 23