Manipal Hospitals to adopt Watson for Oncology for cancer treatment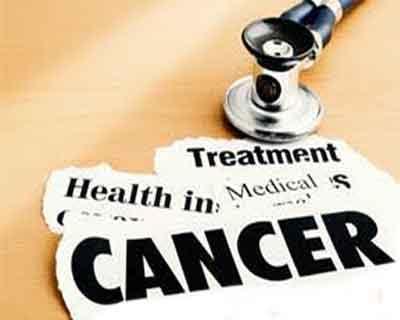 New Delhi : Watson for Oncology, IBM's renowned cognitive computing platform, is now in India. Developed by IBM in collaboration with Memorial Sloan-Kettering Cancer Centre, New York, Watson for Oncology is a supercomputer engineered to help oncologists identify the best evidence-based individualized cancer treatment options for patients. Manipal Hospitals is the first hospital in the country, and second in the world to adopt this tool and currently it is available in its branches in six hospitals.
Watson for cancer treatment is based on the cutting-edge research done by IBM's computer scientists and is a part of IBM Watson Health dedicated to improving healthcare through cognitive tools. Watson Health harnesses a vast amount of individual, medical, and clinical data from varied sources to create a secure cloud-based health-related data sharing hub to help doctors and researchers gain better insight into particular health conditions to come up with advanced cures. Most importantly, it helps them identify the best-suited treatment for a particular case. Watson for Oncology is the specialized tool for accomplishing this in the field of cancer treatment.
Till date, Watson for Oncology has absorbed nearly 15 million pages of medical literature related to cancer treatment. Add to it an enviable repository of clinical research findings and insights offered by cancer expert. Oncologists living even in the remotest corner of the globe can gain access to this vast body of information with just a click to get a better understanding of the disease and available treatment so that no cancer patient must suffer due to the lack of expert knowledge.
Watson is also equipped with the ability to read and understand natural language, including handwritten notes. It means that it can analyze a patient's medical records just like the human mind and knows that what works for one cancer patient may not be appropriate for another. So, when a patient's records are entered, it uses its analytical capability to ferret all available information about that particular type of cancer and finds out the data relevant to the particular case. Based on the evidence, it recommends cancer treatment options that suit the specific requirements of the individual cancer patient.
Once the oncologists get the recommended treatment options from Watson, they can gauge their efficacy and discuss the alternatives with the patients. Then based on their research and experience, they can chart out a personalised and efficacious cancer treatment course for the patients. In short, Watson for Oncology does not replace doctors. It only helps them to identify the best possible treatment based on evidence for their patients. Patients would still get treated by their doctor.
Intelligent, effective, and time-saving, Watson for Oncology has been adopted by leading cancer hospitals worldwide, including Manipal Hospitals. Manipal has also recently launched a website where patients can get the Watson opinion by filling in their details and submitting relevant medical reports online. With increasing instances of cancer cases in India, Watson for Oncology is the ray of hope for individualized and most effective cancer treatment for patients and is a great step towards transforming healthcare in the country.