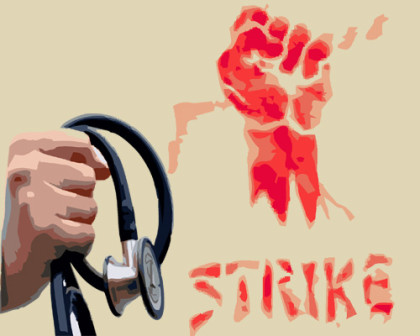 Maharashtra Association of Resident Doctors ( MARD) called off their two-day strike yesterday, after receiving positive and written assurances from the medical education minister Vinod Tawde that most of their demands will be met in a time bound manner.
"The government is positive to our demand that the bond service (the mandatory service resident doctors have to do) should be given in their area of speciality and if that does not happen in 45 days, they should be relieved of the bond," said Sagar Munand, President MARD.
Regarding the paid leaves for pregnant doctors, and those who contract TB on the job, the government has promised to raise the issue with MCI and take steps following the guidelines of MCI.
The doctors have resumed their duties and promised to organise blood donation camp on August 15 as a gratitude to the minister and the patients who cooperated with them,
0 comment(s) on MARD calls of Strike. Back to work from today