MARD donates Rs 4.5 Lacs to support farmers community on suicide prevention day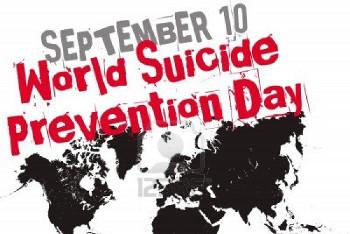 The World Suicide Prevention Day on September 10 invited contribution from MARD to reduce the cash burden on the farmer's community in Maharashtra 
Marking its contribution and say on the World Suicide Prevention Day observed on September 10, The Maharashtra Association of Resident Doctors (MARD) has reportedly deposited a sum of Rs 450,000 in the 'Chief Minister Fund'.  According to Sagar Mundada, President MARD, "the contribution is a joint effort of all the resident doctors, under the association, who have come forward to collectively mark their solidarity for the families of the farmers who commit suicide and, to extend a small helping hand to them by reducing their cash burden in the drought-hit state."
India is reported to be the suicide capital of the world, with farmers contribution almost 9.5% of the population reported to have committed suicide. According to the official data available for 2014, 1.15 persons committed suicide across the country every hour (with total number reaching 1.14 lakh) in 2014. Maharashtra is the state reported with highest number of suicides, with the figures reaching 16307 in 2014. These are the official NCRB figures shared by a source in MARD.
What's more alarming is the overall rate of suicide up to 10.3% from 7.9 % in the last two decades. While the reasons cited for this extreme step may differ in the urban and rural areas, the most common method of committing suicide by a farmer is by ingesting pesticides.
Some of the reasons cited for the rising number of suicides in India are a long-conceived notion that psychiatry is only for crazy people, and as a result, clinical depression today accounts for 45% of suicides in India. Aspiring lifestyles for middle-class income group with a stress to achieve a lot in a short span of time, and traditional family bonding taking a backseat with social media dependence; has led to a catch 22-22 situation. Consider the fact that 70% of those who committed suicide have an annual income less than Rs 100,000. Even the big metros like Mumbai reported 1196 suicide incidents in 2014.
In males, 35% of those who commit suicide are alcohol dependant and 30% of them commit the act of suicide in alcohol intoxicated state.
On the occasion Sagar Mundada said, "Its depressing that even in the medical community, stress and overwork is making many
doctors contemplate suicide
. I wish the government would do something to address this issue before it becomes an epidemic. "