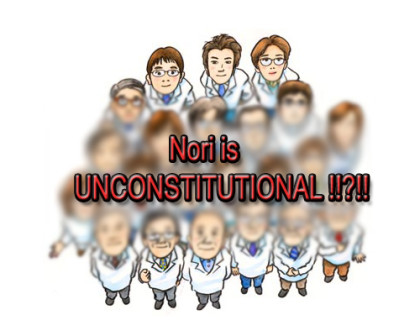 Strongly condemning the decision of the government not to issue NORI certificate to doctors willing to go abroad, Maharashtra Association of Resident Doctors (MARD) has filed a writ petition in the Aurangabad Bench of Bombay high Court against Union of India (Ministry of Health & Family Welfare ) as well as the Union Health Minister Shri J.P Nadda.
The writ petition challenges the constitutional validity of the decision of the government calling the said decision unconstitutional, arbitrary, discriminatory, illegal, violative of fundamental rights guaranteed by the Constitution of India and contrary to the settled principles of law.
According to the appeal, the decision of the government is violative on the following grounds
1) Article 14 of the Constitution of India-  Equality before law- The State shall not deny to any person equality before the law or the equal protection of the laws within the territory of India Prohibition of discrimination on grounds of religion, race, caste, sex or place of birth
2)  Article 19(1)(g) of the Constitution of India- to practise any profession, or to carry on any occupation, trade or business
3) Article 21 of the Constitution of India- No person shall be deprived of his life or personal liberty except according to procedure established by law
4) Article 13 of the United Nations of Declaration of Human Rights(UNDHR)– which states that
(i) Everyone has the right to freedom of movement and residence within the borders of each state.
(ii) Everyone has the right to leave any country, including his own, and to return to his country.
5) Article 12 of the International Covenant on Civil and Political Rights which states that
Everyone lawfully within the territory of a State shall, within that territory, have the right to liberty of movement and freedom to choose his residence.
Everyone shall be free to leave any country, including his own.
The above-mentioned rights shall not be subject to any restrictions except those which are provided by law, are necessary to protect national security, public order (ordre public), public health or morals or the rights and freedoms of others, and are consistent with the other rights recognized in the present Covenant.
No one shall be arbitrarily deprived of the right to enter his own country.
Further the petition cited examples of exemplary doctors who after gathering their training abroad, brought groundbreaking technology and techniques to the country.
It also appealed to the court on the government's decision to single out the medical profession for this decision, where medical profession is the only profession that serve in rural areas each time on completion of said degrees and to prevent them from going abroad to get experience is highly prejudiced.
On filing the petition, Sagar Mundada said " the government should focus on requirements like- creating a transparent and enforced set of doctor protection laws, enforcing salaries for doctors in government and private teaching hospitals and other pressing issues rather than forcing such decisions on the soft targets of doctors"
0 comment(s) on MARD moves Bombay High Court on NORI issue