Maharashtra: MARD to protest against compulsory rural bond service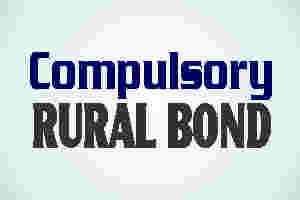 The Maharashtra Association of Resident Doctors (MARD) is all set to protest against the state's chief minister's idea to implement 7 years compulsory rural bond service after completely MBBS course. The Resident doctors will mark the protest by wearing black ribbons during the day.

A recent public statement by the Maharashtra Chief Minister Devendra Fadnavis has drawn attention to the issue, with the minister expressing strong concerns over the status quo of healthcare services in rural areas. He clearly opined that the state government is in favour of increasing the compulsory bond service in rural areas for seven to ten years after the completion of MBBS course.

Taking this announcement in his stride was the state director of medical education and research (DMER) Dr Pravin Shingare. He implied to have said that the state government has plans of starting a new government medical college (GMC) where students will be admitted with an undertaking that they will serve in rural areas for 5-7 years in government hospitals only.

This plan seems not to have gone well with the medical fraternity.  Speaking to Medical Dialogues team, MARD President, Dr. Sagar Mundhada has said that, "We request and insist the government to scrap this proposed policy within 15 days. If the same does not happen within 15 days, the entire doctor community will be left with no choice but to resort to strict measures for protection of our own rights. We do MBBS for 5 1/ 2 years. Presently, we have one year of bond service in rural area after that."

Stressing on the time factor for getting an MBBS degree, or the idea of pursuing a PG course after that, Dr Sagar elaborated that, "Since the number of PG seats are very less as compared to MBBS, we again have to waste one year at least in PG preparation, and then 3 years of post graduation followed by one year of bond service again.This amounts to 16 years itself after 12 th standard."

"If 7 years bond after MBBS is done, it will be 23 years of study and service after 12th. We condemn the statements made in the strongest terms and hope that the government will scrap this proposed populist but ineffective policy within next 15 days".

Pointing out to the issue of Dr Mundada said if this decision comes into implementation, in future no merit student want to be a doctor and people who have money will do MBBS and MD from Private Medical colleges. He also elaborated that  thinking unidirectionally on increasing the numbers of doctors in rural areas is completely misguided and doing so without any kind of infrastructure and medical facilities and medicines available, it is like sending an engineer to the rural areas saying that you build dam with a screwdriver in his hand

To protest the issue, MARD declared that all resident doctors in Maharashtra will be wearing black ribbons.