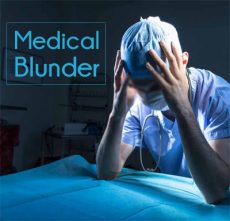 New Delhi: Trouble is mounting for Max Hospital, Shalimar Bagh after the hospital declared an alive newborn baby dead along with his stillborn twin without checking the infant properly.
It is reported that the twins were born prematurely on November 30, one was stillborn and the other was critical and hence kept on life-support initially. The doctors soon declared the other baby dead as well and handed over the body to the family in a plastic bag. Soon after receiving the body, on the way to the burial, the family saw some movement inside the bag.
"When we were on our way for carrying out the last rites, we noticed movement in one of the packets. This was near Madhuban Chowk and we opened the packet we found the boy was breathing. He was taken to another hospital in Pitampura where he was admitted and is currently under treatment," Praveen Kumar, grandfather of baby told HT the family lodged a complaint against the hospital for the said medical negligence.
With hue and cry about the case, Times Now reports that the hospital has sent the attending doctor handling the case on forced leave.
"It has been brought to our attention that a pre-mature (22 weeks), newborn baby, who is reported to be on life support at a nursing home, was unfortunately handed over without any sign of life by Max Hospital, Shalimar Bagh. This baby was one of the twins delivered on November 30th morning. The other baby was still-born. We are shaken and concerned at this rare incident. We have initiated a detailed enquiry, pending which, the concerned doctor has been asked to proceed on leave immediately. We are in constant touch with the parents and are providing all the needed support," Max Hospital said in a statement.
"It's a very shocking incident and a height of negligence. We have started an inquiry and investigation into the case. Also, consulting legal experts, the Delhi Medical Council and taking details of all circumstances. We will analyse them and initiate action," Deependra Pathak, spokesperson of the Delhi police, told ANI
The Newborn and mother have been admitted to another hospital, where his condition is said to be stable.
Union health minister JP Nadda has also taken cognisance of the case and informed the media that he spoke to the health secretary in connection with the issue, seeking report.
5 comment(s) on Max Hospital faces heat after declaring alive newborn dead, Nadda seeks report