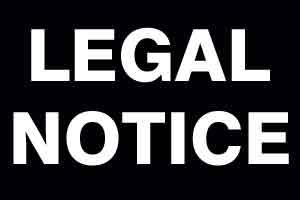 New Delhi: Max Healthcare has decided to terminate the services of two doctors allegedly involved in the case of a premature baby being wrongly declared dead, hospital authorities said.
The decision was taken tonight after a meeting of the Max Healthcare authorities in connection with the incident.
Meanwhile, the Indian Medical Association's president Dr KK Aggarwal told ANI that no doctor would willfully declare a baby dead, adding the concerned doctor might have made a mistake."There is definitely a mistake. The difference between a mistake and negligence is the deliberate action. I don't think any doctor will do it willfully. But let the inquiry committee find out," Aggarwal said.
Delhi Police Send Notice
The Delhi Police on Sunday sent a notice to the Shalimar Bagh Max hospital administration as the hospital allegedly declared a newborn baby dead while it was actually alive.
'We have sent a notice to the Shalimar Bagh Max hospital,' a police official said.
Police have already registered a case of attempt to commit culpable homicide against two doctors.
Investigators have sent a notice to the hospital to join the probe and share documents pertaining to the case.
Max Hospital said that it was setting up a committee of experts to investigate the case.
"Investigations are expected to conclude by December 4, and findings are expected to be shared thereafter," the hospital said on Sunday evening.
Medical Dialogues had earlier reported that the hospital has already under scrutiny by the Delhi Government as well as the Delhi Medical Council.
Read also: Max Hospital to lose licence if found guilty: Delhi Health Minister
3 comment(s) on Max Medical Negligence Update: 2 Doctors terminated, hospital gets more notices