Maxivision Super Speciality Eye Hospitals Introduces ReLEx SMILE Technology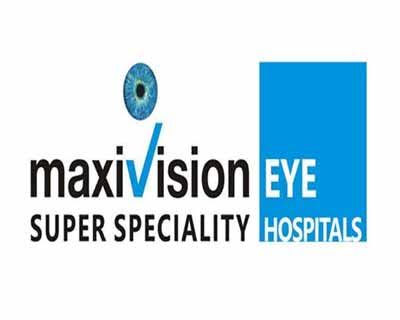 HYDERABAD: Maxivision Super Speciality Eye Hospitals Hyderabad,  launched ReLEx SMILE (Small Incision Lenticule Extraction) technology in Hyderabad and shall also benefit the people of other cities in Telangana and Andhra Pradesh who want to go spectacle-free. SMILE is a 3rd generation of laser vision correction after PRK (Photorefractive keratectomy) and LASIK. ReLEx SMILE is exclusively performed with the Femtosecond laser system VisuMax® from Carl Zeiss, AG, Germany.
Maxivision focuses on providing good quality care with safety and affordability for patients by using the latest technology and services. SMILE technology is flap-free, pain-free, blade-free and minimally-invasive surgery. Here there is no flap and this offers the potential for more bio mechanical preservation and stability. Also there is significantly reduced incidence of dry eye, which is likely to be correlated with fewer transected nerves and collagen fibers. Whereas, in traditional LASIK, a microkeratome(blade LASIK)/femtosecond laser(bladefree LASIK) cuts a thin, hinged flap into the eye's clear surface (cornea). The flap then is lifted like a page of a book for application of Excimer laser on open cornea that reshapes the eye for vision correction.
Dr Kasu Prasad Reddy, Chief Surgeon and Co-chairman of Maxivision Super Specialty Eye Hospitals said, "With the launch of ReLEx SMILE at Maxivision, patients would not have to undergo very long incision, there will be no flaps. That makes it safer as there are no flap-related complications. ReLEX SMILE is a single-step surgery which has good precision and predictability. We can provide patient great benefits with the least possible intervention. It gives better bio-mechanical stability to the cornea, as there is no flap."
Launching the facility, famed actress Sonal Chauhan said, "During my childhood the healthcare technology wasn't that developed, we couldn't even think of going through a vision corrective surgery, whereas now I am glad to be a part of SMILE technology launch which brings in a hope to all those people who wish to let go of their spectacles & contact lenses and bring out the natural beauty of their eyes."
Dr. Alpa Head of Refractive Surgery Department at Maxivision Super Speciality Eye Hospitals added, "With ReLEx SMILE, we perform refractive correction with one laser, femtosecond laser with one treatment plan. In this surgery, a precalculated lenticule is created inside the intact cornea along with the very small access incision, through which lenticule is removed."