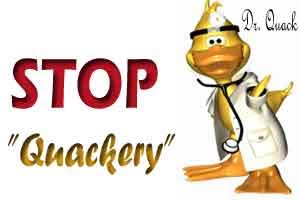 In a first instance of its kind, a 32-year-old man  claiming  to have got a medical degree equivalent to MBBS from Russia was detained at Kulathupalayam in Coimbatore city during an anti quackery drive  on account of practicing without passing the MCI screening test, popularly known as the FMGE Exam
S Arul, 32, a native of Tenkasi  in Tirunelveli district had  been running a  clinic for last 8 years . On getting a tip off  Mr.S Kannan, joint director of medical and rural health services raided SP Clinic at Kulathupalayam on 20.07.2017. On interrogation, S Arul claimed to have got a medical degree from Russia equivalent to MBBS and came back to India in 2009. He said that he appeared for the screening test but  didn't clear it and hence couldn't register his degree in India.
"We thoroughly checked his documents and confirmed that he pursued medical degree in Russia and his batch mates are working as doctors in few private hospitals in Coimbatore city Despite the fact that he wasn't eligible to practice medicine in the country, he ran the clinic for the last eight years," Kannan said. Kannan further said that Arul could not produce his medical degree certificate, reports TOI
The doctor was detained by the health department officials at Kulathupalayam in Coimbatore city for practicing without passing a screening test conducted by the Indian Medical Council (IMC).We did not arrest him and are discussing with the IMC officials for investigation," a police officer said. His clinic was however sealed by the officials later on.
Government of India Regulations for anybody pursuing medicine from abroad are   as follows :-
(i) An Indian citizen possessing a primary medical qualification awarded by any of the medical institutions outside India and desirous of getting provisional or permanent registration with the Medical Council of India or any State Medical Council on or after 15.3.2002 shall have to qualify a Screening test conducted by the prescribed authority for the purpose of their registration in India. A person seeking permanent registration shall not have to qualify the Screening test if he or she had already qualified the same before getting his or her provisional registration.

(ii) The primary medical qualification possessed by the Indian citizen should be a recognised medical qualification for enrollment as medical practitioner in the country in which the institution awarding the said qualification is situated.

(iii) Any Indian citizen who is desirous of taking admission in an undergraduate medical course abroad on or after 15thMarch, 2002 shall have to obtain an Eligibility Certificate from the MCI stating that he or she fulfils the minimum eligibility criteria laid down by the MCI for admission in MBBS course in India. He shall also have to produce the same at the time of appearing in the Screening test, after completion of his degree abroad, for the purpose of obtaining registration in India.
Many a Medical students who are unable to clear Screening Test after their medical graduation from abroad,  are forced to resort to illegally practicing medicine in India by working as a free lancer or illegally working in a Nursing Home.
9 comment(s) on MBBS Doctor from Russia held for practicing without clearing Screening Test